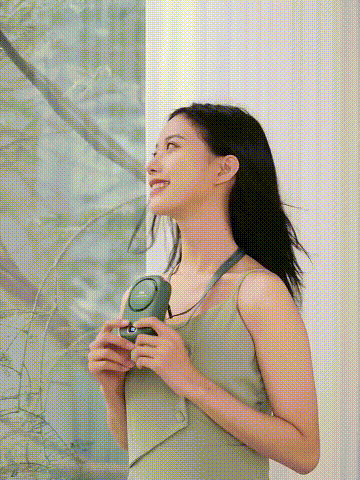 Product list:
Fan *1
USB *1
Lanyard*1
Instruction *1
Packaging *1

Product Parameter
Input interface: USB Micro
Product material: ABS
Product net weight:350g
Gear: 3 gears
Battery capacity:1800 mAh
Life time:2-6 hours
iput:5V/1A
Product size: 130mm x 100mm x 50mm
More Portable And Quieter
Strong wind、Hang at neck、Wind speed
Small voice、Long endurance、Portable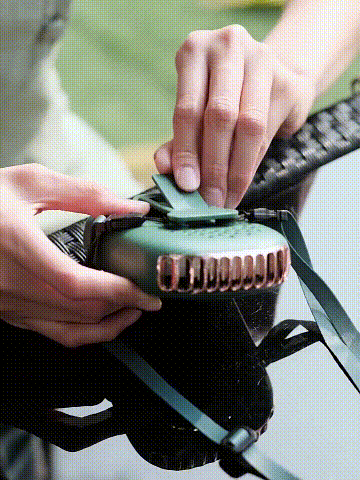 Handheld mode+ Desktop mode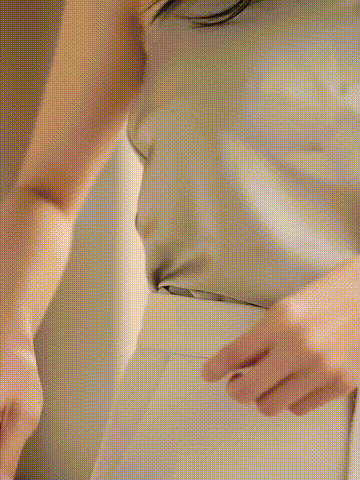 Delicate and mini easy to carry
Put the coolness in your pocket and hide
the wind in your heart. The fan is just the
size of an adult fist,it fits easily into a
shoulder bag and clothes pocket.
Brushless motor low noise
and energy saving
Brushless copper core motor reduces
friction and improves performance. LOW
speed and gentle operation, more energy saving
Strong wind with low noise
In order to cut the airflow more evenly
and densely, we use the innovative
29-blade axial flow 3D curved fan blades
combined with the stability of the
brushless motor, to show a more
sufficient and quieter air volume
Free hands comfortable to wear
Say goodbye to raising your hands for a
long time, and solve the embarrassment
of not being able to free up your hands
to play with mobile phones!
Wide angle wind cooler feeling
The innovation of winds coming up and
blowing directly on the face, can free your
hands and make you feel cool.
Bracket function can change
to desktop fan in a second
Regardless of indoor and outdoor, the
angle can be adjusted. you can always
find comfortable and cool whenever and
wherever you are.